Cannes-House-Rentals.com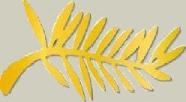 Open Fairline Targa 43 (14m)

(8/10 people)

Designed as much for socializing as she is for speed, the Targa 43 does both exceptionally well.
She is spaciously arranged and generously equipped both above and below deck.
Her striking teardrop-shaped coach roof, huge deck and rakish lines make her a head turner
whether she is powering her way across open water or sitting comfortably at anchor.
She is a joy to pilot, while her outstanding space and amenities make entertaining a real pleasure.
Dinghy, Canoe Kayac and 2 Sea-Doo Scooters included.
(Consumption 75l/h - max speed 35knts)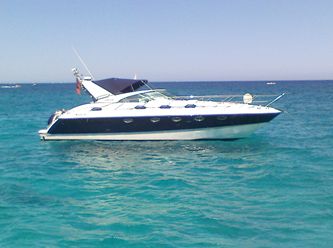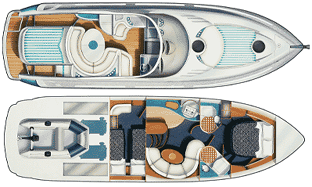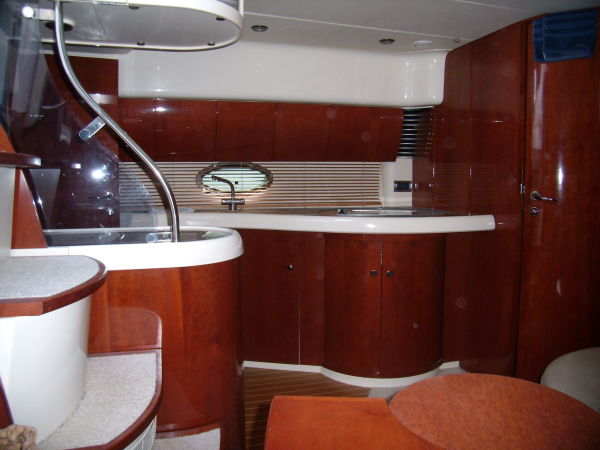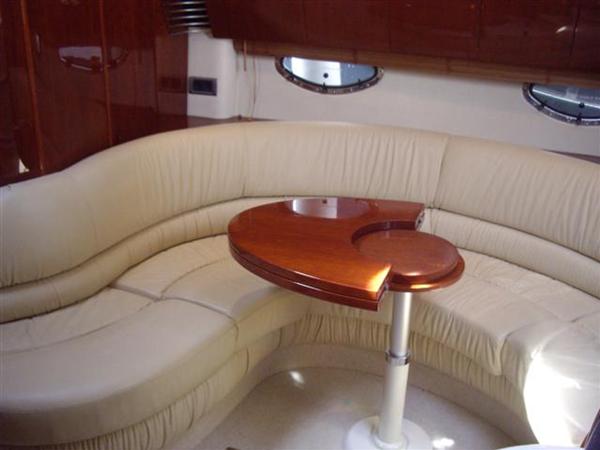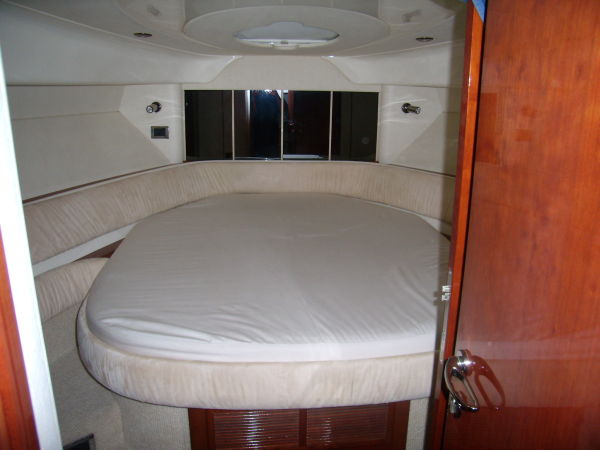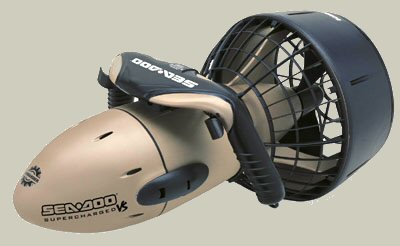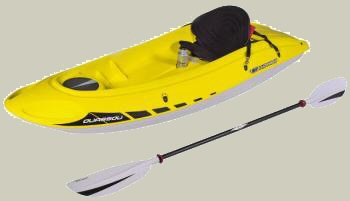 CLICK HERE FOR SPECIAL PACKAGES
contact@cannes-house-rentals.com
All our properties are available for the following conventions
MIDEM
|
I-DIFF
|
MIPIM
|
MipTV
|
SIEBEL
|
Cannes Film Festival
|
LIONS
|
Cannes Boat Show
|
MipCOM
|
TFWA
|
GARTNER
|
MAPIC
|
ILTM
Call for prices and availabilty GSM +33 609 960 361 / +33 615 481 769
n









Mipim accommodation - Mipcom accommodation - Gartner accommodation - Film festival accommodation - Midem accommodation
Mapic accommodation - MipTV accommodation - Cannes Lion's accommodation - Tax free accommodation - Luxury accommodation - Cannes rentals
Mipcom rentals - Gartner rentals - Film festival rentals - Midem rentals - Mapic rentals - MipTV rentals - Cannes Lion's rentals - Tax free rentals - Luxury rentals
Rentals of Cannes - Mipim rentals - Mipim Villa - Film festival Villa - Villa near the Croisette - Apartement near the croisette - Apartement rentals - Villa rentals
Cannes - Rent - Accommodation for congresses, apartment and villa rental, everything in cannes for accommodation during congresses, FIF accommodation
Cannes rentals for congresses, apartments and villas rentals, apartment and villa in Cannes, rent in cannes, short term rental in cannes
cannes rental cannes rentals accommodation villa rental villa rentals in cannes villa in canneses